Imagine a man who breathes life into beams of light, a man who can transform the humble bricks and mortar of a hotel into an epic journey of romance. This man, wielding a camera instead of a brush, sees each photograph as a work of art. Hardev Singh, a virtuoso of architecture and interior photography, is that man. With a career that paints a timeline of four dynamic decades, his fervor for his craft remains undiminished, and every success is born of his undying love for photography. For him, each click of the shutter is a fresh dawn. Singh beams with pride as he shares, "Every project is a world-beater for me, and I pour my heart and soul into it."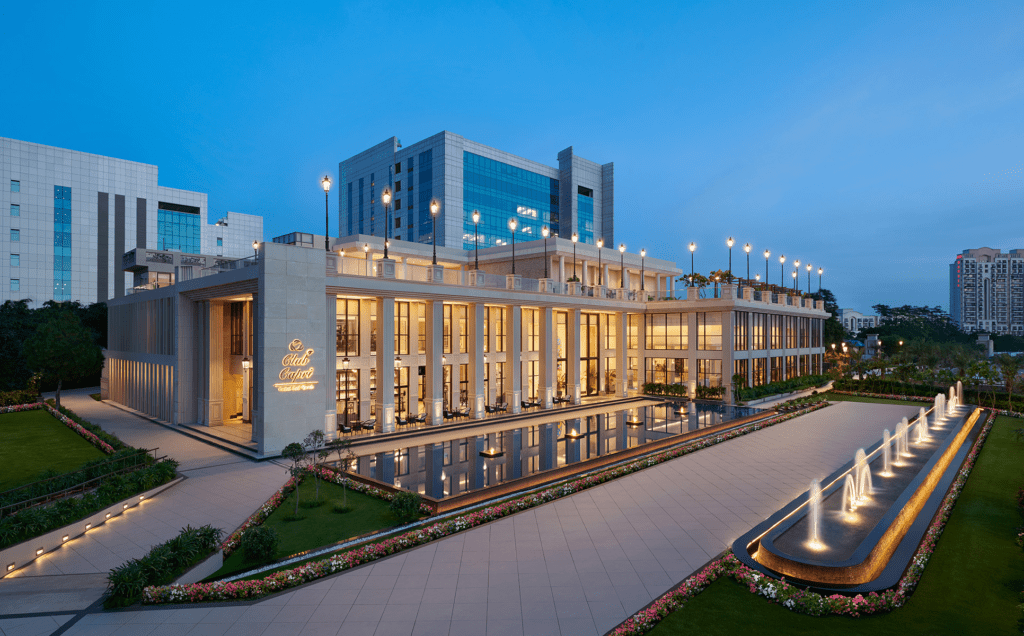 Hardev Singh has navigated the turbulent tides of technological evolution with ease and grace. From mastering the art of transparencies to navigating the digital revolution, and finally, to exploring the magic of immersive imaging, Singh has evolved seamlessly with every new chapter. This self-taught maestro of architectural photography is always on the move, the open road of learning his only constant.
Gifts from the Past: Shaping the Artist
Hardev Singh's origins trace back to Delhi, 1950. After a series of schooling transitions, he completed his higher secondary education from Khalsa School, and further, pursued a B.Sc. degree from Government College, Chandigarh. An MBA from Delhi University marked the end of his academic journey. Despite initially joining his father's construction business, Singh felt the allure of the lens more compelling.
His romance with photography began during a short stint in Kenya, where he attended school in his third grade. Here, his grandfather presented him with a Yashica A camera – the 'finest toy' he ever possessed. From this moment, Singh was smitten by the magic of capturing moments. His photographic experiments with friends and family earned him heartfelt praise, further fueling his passion.
With movement as a constant companion, Singh's tranquility was undeterred. The second jewel in his collection, a Nikon, was yet another gift from his grandfather. What started as a hobby soon kindled into an insatiable passion. By the late '70s, he had traded the concrete for the camera, stepping into a world illuminated through the lens. He says, "I find the same joy in photography today as I did when I started. It's a journey of evolution."
Building the Dream: Step by Step
For Singh, passion is the ultimate catalyst. He believes, "If you love what you do, no force on earth can stop you. If you're a sweeper, sweep so beautifully that you become the best in the world." His early journey involved reaching out to international photographers, and studying their work in magazines when the world was yet untouched by the digital revolution. His pursuit of knowledge remains relentless, as he continues to learn from every possible source, including his son, Harmeet, who now works alongside him, imparting his knowledge of new technologies.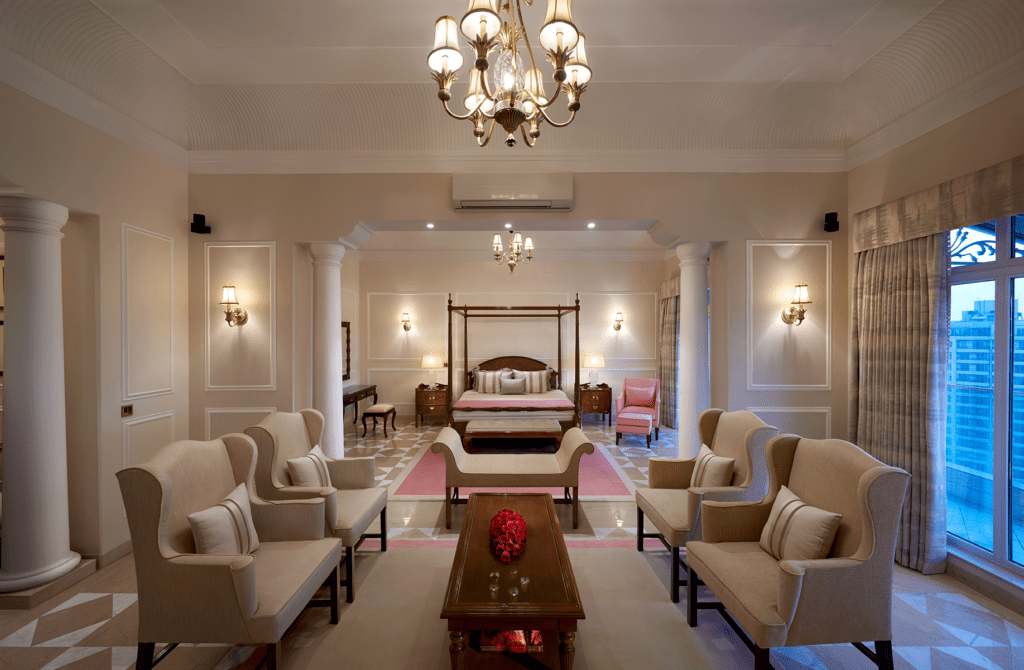 In the late '70s, a chance correspondence led to a fascinating journey into the remote landscapes of Ladakh. Singh was asked to assist Toronto-based France Mair, a photographer working on a National Geographic film. Along with another assistant, David, the trio embarked on a month-and-a-half-long adventure, camping amid stunning mountains, beside shimmering rivers, and in tranquil monasteries. Another photographer, Abbott Crombie, joined them on their exploration. Singh recollects, "They treated me like a kid, and I got the chance to take some remarkable pictures."
Hardev Singh's story paints a vivid portrait of a man captivated by the art of photography. From a gifted Yashica A to captivating the world with his architectural masterpieces, his journey reflects his ever-growing passion, talent, and love for his craft.
The Unfolding of a New Chapter
Returning to Delhi, Hardev found an opportunity knocking at his door. An acquaintance introduced him to Allen Fernandes, the publicity manager of India Tourism Development Corporation (ITDC). Fernandes was captivated by Hardev's collection of photographs, expressing a desire to purchase them. Yet, the budding photographer couldn't bear to part with his precious captures. Two weeks later, Fernandes returned with a remarkable proposal: Air India would use the images to create an audio-visual showcase for Ladakh, to be displayed across the globe.
The proposal launched Hardev on a journey through thirteen countries, accompanied by tourism officers and thriving on a diet of mostly burgers. He recalls, "The remuneration, along with frugal living, helped me save a substantial amount. My final destination was Milan." With the accumulated savings, he ventured across Europe with a Eurail pass for a month, living out of lockers and showering on trains. This nomadic adventure culminated in a fortnight's stay in London with his grandfather. With the remainder of his savings, he equipped himself with state-of-the-art photography equipment, returning to India ready to declare himself a professional photographer.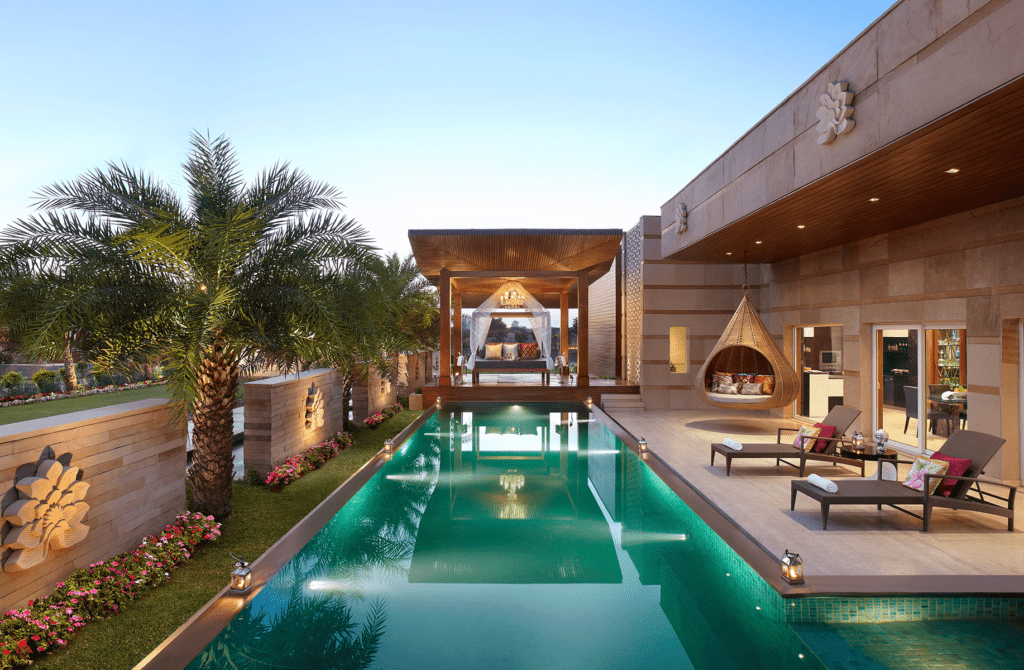 Carving the Milestone
Fortune favoured Hardev as he began his professional journey. At that time, Bikki Oberoi, the visionary behind the Oberoi Group of Hotels, was searching for a photographer who could truly encapsulate the essence of his establishments. Hardev fondly recounts, "Bikki Oberoi has an unmatched eye for detail and quality. He is the man behind my successful journey."
Bikki's search led him to Madan Mahatta of the renowned Mahatta Studio in Delhi, who recommended Hardev for the job. The young photographer faced a panel of eminent personalities, including the founder of the Oberoi Group, Rai Bahadur Mohan Singh Oberoi. Despite confessing his inexperience in hotel photography, Hardev exuded confidence and asked for a chance, which Bikki Oberoi graciously granted.
His first task was to capture five images of what was then The Intercontinental, now known as The Oberoi in Delhi. The initial attempts were met with disapproval from Bikki Oberoi, but Hardev persisted. His tenacity finally paid off as he was commissioned to photograph five hotels, including the Imperial Oberoi in Singapore. Armed with an advance from Bikki Oberoi for professional lighting, Hardev recalls, "I worked for up to eighteen hours a day, constantly refining my skills." Despite the initial high rejection rate, Hardev's hard work eventually paid off, catapulting him into the league of highly sought-after photographers. Today, Hardev and his son, Harmeet, are officially recognized photographers for seventeen brands of the international Marriott Group.
The Journey Ahead
While Hardev's portfolio spans various fields like industry, fashion, and lifestyle, he has a distinct inclination towards the hospitality industry, accounting for ninety percent of his work. He elaborates, "We've cultivated a micro-specialty in hospitality, creating those 'WOW' pictures that draw guests in. We delve into understanding brand guidelines and departments, ensuring each image resonates with the brand's identity. At a single glance, viewers should be able to discern whether it's a W or a St Regis." Thus, Hardev continues his journey, capturing breathtaking narratives one click at a time.
The Journey of Diversified Experiences
As soon as his work for the Oberoi group gained prominence, Hardev was approached by the Taj group. Each hotel chain had a unique focal point, the Oberoi was more about creating a certain ambiance, while Taj had a different game plan altogether. Hardev recalls, "Camellia Panjabi, who was leading the department, desired the same quality of work I had produced for Oberoi. Frank Simoes, their agency head and one of the most exceptional copywriters I've come across, reached out to me."
However, the professional environment back then was distinct. Hardev explains, "I was initially reluctant to take on the project due to my deep admiration for Mitter Bedi, my guru and the photographer who was then working with Taj. Although we never worked together, I respected his work and didn't want to encroach on his domain." After an intense meeting with Bedi, Hardev agreed to work with Taj but insisted that the project be billed through Bedi. Following Bedi's unfortunate demise, Hardev continued his work with Taj.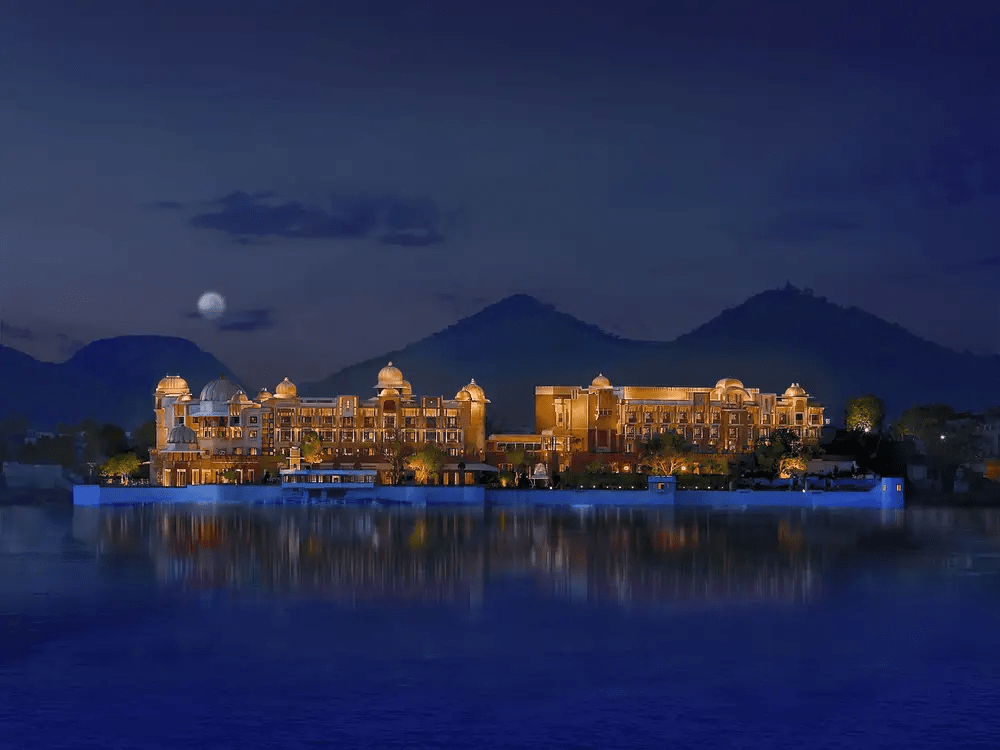 Following this, Hardev worked with ITC and the Leela group, including the Leela's newly inaugurated property in Udaipur. Despite having worked with their main competitors, Taj Lake Palace and Oberoi Udaivilas, Captain C.P. Krishnan Nair, the founder of the Leela group, sought Hardev's expertise. Recalling the meeting, Hardev says, "He asked how I could make the Leela stand out among iconic buildings. I promised him a million-dollar picture."
Techniques and Technological Evolution
Keeping pace with rapidly evolving technology, Hardev has worked with a multitude of international groups and launched numerous brands. In 2009, he predicted that still photography would eventually become obsolete, a statement that caused quite a stir at the time. Having used various cameras, lights, and even drones, Hardev sees the future in videos and immersive imaging. He talks about the evolution of these mediums, demonstrating the immersive technology videos that his son Harmeet now uses, including 360-degree walkthroughs in 3D, that provide an experience akin to visiting the premises in person.
"Each project demands comprehensive preparation, understanding brand guidelines, discussing with the concerned parties, presenting samples, and finally executing the project," Hardev explains. He acknowledges the swift advancement of technology and the influx of new talent but emphasizes, "It's the person behind the camera who truly makes the difference." He fondly remembers his long-standing professional relationship with Bikki Oberoi and a lunch in Jaipur when he expressed his need for appreciation. The next day, Hardev received a letter from Oberoi expressing gratitude for his work.
A typical project can take Hardev from a week to a month or two, with most clients seeking fifty stellar photographs. He reflects on his past expertise in film photography and his evolution towards using smartphones for capturing holiday memories. Hardev recognizes the transformative role of social media in shaping current perceptions and operations.
The Continuing Journey
"I aim to remain in this field, learning and growing every day. Each project is a fresh challenge, a competition with myself," Hardev declares. His passion for his work is palpable, likening it to a parental bond, and he emphasizes the importance of constantly challenging himself to achieve the right quality. He speaks of the magic hour for photography and his relentless desire to capture that magic in his pictures.
Hardev concludes, "People who resisted the transition from film to digital couldn't progress. It's crucial to keep an open heart and mind and continue learning. Every project is a new learning opportunity for me."