After years of political pushback and considerable parliamentary scrutiny, the federal Liberal government's Online Streaming Act, known as Bill C-11, has passed the Senate and become law. This contentious bill aims to reform the Broadcasting Act for the first time since 1991 to consider online content. However, critics argue that the legislation may have unintended consequences for content creators and everyday users, potentially curbing freedom of speech online. Despite his support for freedom of speech overseas, NDP Leader Jagmeet Singh has voted in favour of this bill.
Bill C-11 would give bureaucrats the power to regulate and define Canadian content, effectively amplifying the content they deem Canadian while quieting all other content. This would allow bureaucrats to regulate and filter what Canadians see in their streaming feeds and on social media. The bill targets popular and profitable social media platforms and streaming services like Netflix, Crave, Spotify, Amazon Prime Video, Disney+, and YouTube, subjecting them to Canadian content requirements and regulations similar to traditional broadcasters. These platforms will be required to spend millions on investing in Canadian content and creators.
While the NDP and Bloc Quebecois, along with many in the "CanCon" music, film, and television industries, have backed Bill C-11, critics have expressed concerns about the potential knock-on effects of the legislation. The Conservatives have argued that the bill will censor what Canadians see online, leading the charge against Bill C-11 in Parliament.
The legislation has been under the parliamentary microscope in both the House and Senate for over a year, with more than 100 amendments considered by the House of Commons and the longest study ever conducted by a Senate committee. Canadian Heritage Minister Pablo Rodriguez, the bill sponsor, has repeatedly emphasized the importance of parliamentarians' contributions to the bill's final wording.
Rodriguez said in a statement, "Today, we are standing up for our stories, our artists, our producers, and our creators. We're standing up so that Canadians have even more opportunities to see themselves in what they watch and listen to." However, critics argue that the bill could still have unintended consequences for content creators and everyday users, potentially curbing freedom of speech online.
Despite the government's "public assurance" that Bill C-11 "will not apply to user-generated digital content," the debate on this issue continues. The Senate's attempt to instill further protections for individual content creators in Bill C-11 was rejected by the government. The potential impact of this legislation on freedom of speech and its implications for Canadian content creators and users remains a contentious topic, with NDP Leader Jagmeet Singh's support for the bill raising concerns among advocates for online freedom of speech.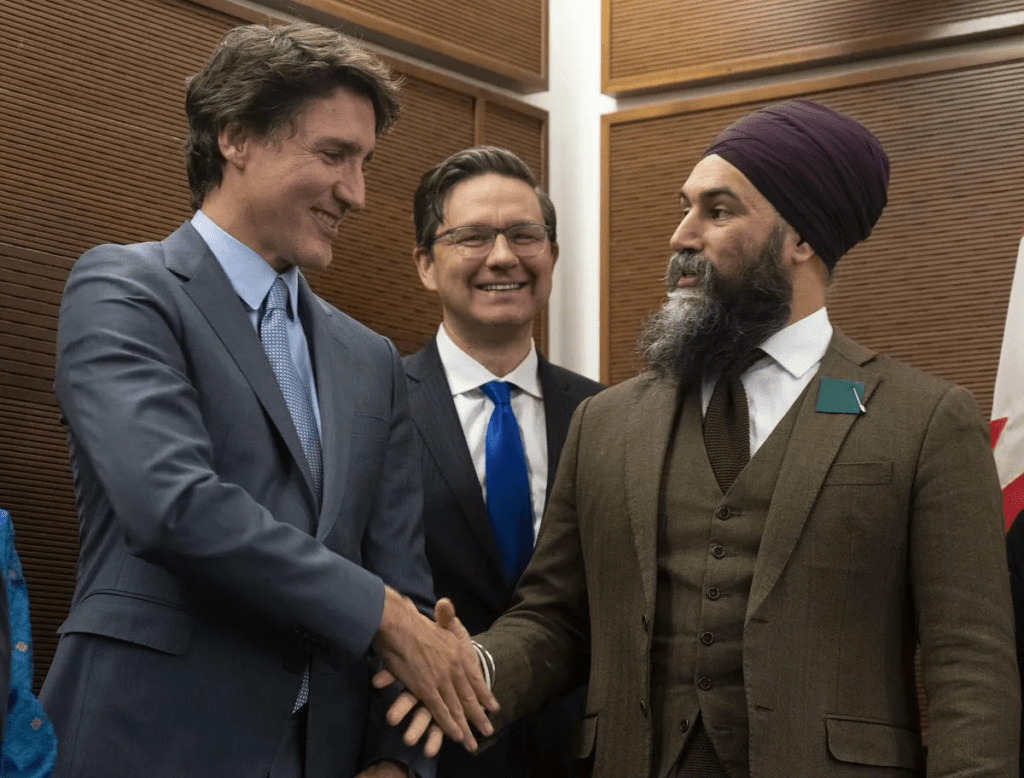 The support for Bill C-11 by NDP Leader Jagmeet Singh, a known advocate for free speech, has raised eyebrows and sparked debate on the true implications of the legislation. It is ironic that Singh, who has consistently championed freedom of speech in international contexts, has backed a bill that may potentially limit the same freedoms for Canadians online. This apparent contradiction has led to questions about the sincerity of his advocacy, as well as the extent to which the bill may impede on freedom of speech in the digital realm. As the legislation comes into effect, the true impact on online discourse and content creation will reveal whether Singh's support for Bill C-11 aligns with his professed commitment to free speech or if it represents a deviation from his long-held principles.