Navjot Sawhney, a British Sikh entrepreneur and the founder of the Washing Machine Project, has been recognized as one of the winners at the prestigious 21st Century Icon Awards held in London. Sawhney received the Sustainability Rising Star Award for his groundbreaking initiative, which provides accessible and sustainable washing solutions to low-income communities.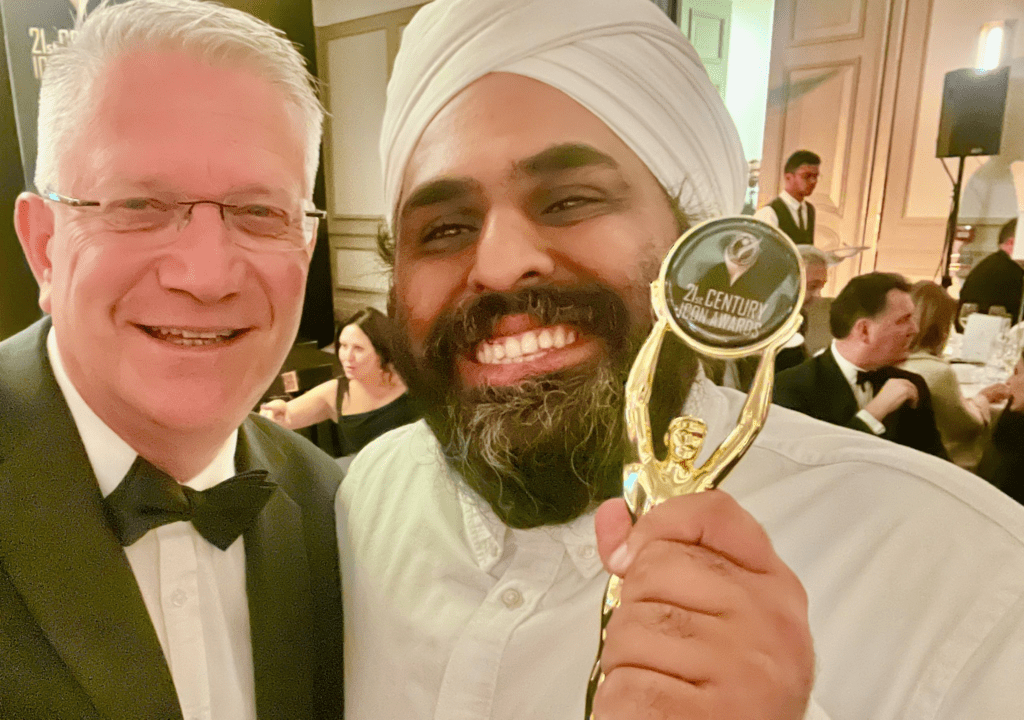 The award ceremony took place on Friday, where Sawhney was presented with the trophy by Ibukun Adebayo, Group Director of Sustainable Finance and Investment Strategy at the London Stock Exchange Group (LSEG). The Washing Machine Project, driven by Sawhney's passion for sustainability, offers eco-friendly hand-cranked washing machines to families who lack access to electricity in underdeveloped countries and refugee camps.
"The impact of the Washing Machine Project has been remarkable, positively transforming the lives of over 30,000 people since its establishment in 2021," stated the citation honoring Sawhney's project, which has previously received accolades such as the British Prime Minister's Points of Light award.
Another notable recipient at the awards ceremony was CA Bhavani Devi, the first Indian woman fencer to qualify and compete at the Olympic Games, who was honored with the Competitive Sports Award. Indian-origin entrepreneurs Ashok Duppati and Dheeraj Siripurapu were also recognized with the Relentlessly Resolute Award for their outstanding contributions to various successful businesses over the past two decades.
"We are thrilled to celebrate and acknowledge these exceptional global icons," expressed Tarun Ghulati and Preeti Rana, co-founders of the awards, which are now in their seventh year. "Through their determination, resilience, and hard work, these young leaders have become catalysts for change, inspiring others and driving innovation," they added.
The awards ceremony brought together approximately 200 business leaders, celebrities, sports personalities, and community champions. The 14 winners were selected from a pool of 45 finalists and around 600 submissions from across the globe. The judging panel comprised a diverse range of experts, including former Lord Mayor of London Vincent Keaveny and distinguished peers from the House of Lords.
Among the other esteemed winners of the evening was Ravi Kumar S, CEO of tech firm Cognizant, who received the Specialist Professional Award. Dr. Tara Lalvani, the founder of beauty brand Beautifect, was honored with the Savvy Luxury Award.
The 21st Century Icon Awards were initiated in 2017 by Squared Watermelon Ltd to celebrate success and bring attention to the exceptional work of entrepreneurs, philanthropists, tech professionals, and individuals from the sports and media industries on a global platform.