Over the last two months, thousands of Afghan migrants and refugees who have called Pakistan home for decades have found themselves compelled to return to Afghanistan. Despite seeking refuge in Pakistan for various reasons, these individuals have come to the grim realization that they have nothing to go back to. This exodus raises critical concerns about the humanitarian crisis unfolding along the Pakistan-Afghanistan border.
Pakistan has been a host to over four million Afghan migrants and refugees, a significant portion of whom—approximately 1.7 million—are undocumented, according to authorities. This migratory pattern, spanning four decades, has its roots in the 1979 Soviet invasion of Afghanistan and has persisted through various conflicts and political transitions, including the return of the Taliban in 2021. For many Afghans, Pakistan provided a sanctuary amidst the turbulence and insecurity in their homeland.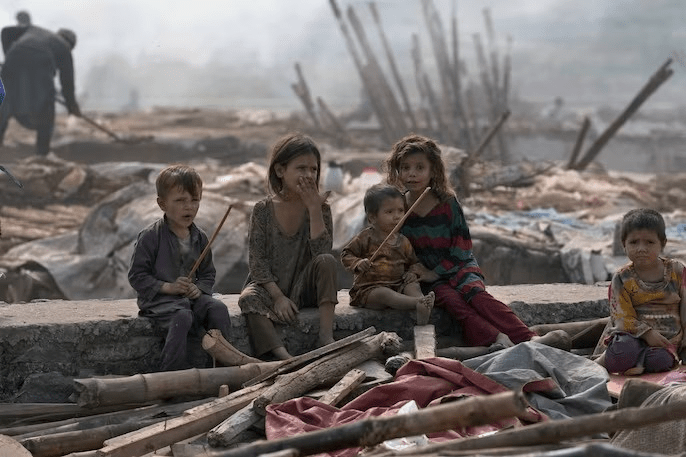 In recent times, Pakistan's deportation policy has garnered significant criticism from human rights groups, including Amnesty International. A major issue is the considerable delays in the registration process, which have left many new arrivals without recognized identity documents. This, in turn, makes them vulnerable to forced deportation and denies them access to basic services and rights.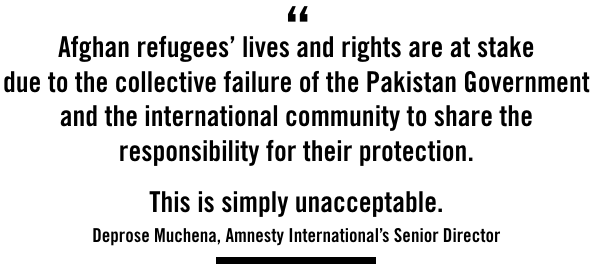 Amnesty International has vehemently called on the Pakistani government to reverse its decision, expressing particular concern for the safety of women and girls who would be exposed to "grave danger" if they were forcibly repatriated. The United Nations High Commissioner for Refugees (UNHCR) shares these apprehensions, emphasizing the potential risks faced by certain groups, including minorities, journalists, and women.
Amnesty International had previously documented the harassment meted out to Afghan refugees in Pakistan.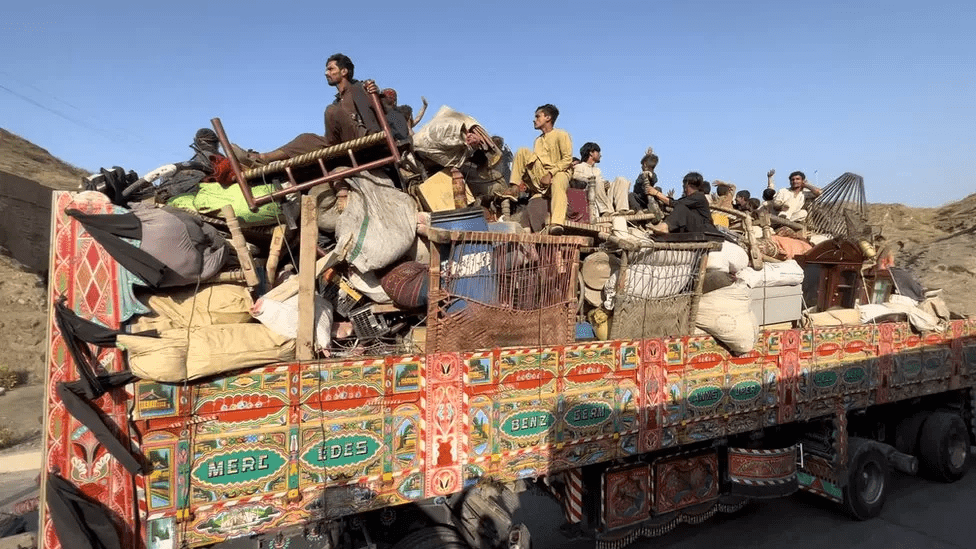 Despite the mounting criticism, the Pakistani government has decided to press forward with its deportation plans. The Interior Minister announced the establishment of processing centers across the country to facilitate the detention and deportation of Afghan migrants. The government pledged to treat the elderly, children, and women with extra care during this process.
To make matters worse, videos have emerged on social media about Pakistan Border Police looting the departing Afghan refugees.
While the government claims to be treating certain vulnerable groups with extra care, there have been disturbing reports of Afghan refugees facing even more distressing circumstances. It has been alleged that Pakistan is forcibly removing Afghan refugees and, in some instances, dismantling their mud houses. Furthermore, reports have emerged of incidents at the border where Afghan refugees have been subjected to theft and harassment by some Pakistanis.