In a shocking turn of events, the Speaker of Canada's House of Commons, Anthony Rota, has tendered his resignation following a deeply troubling incident that has sent shockwaves through the nation's political landscape. Rota's departure comes in the wake of a global outcry over his invitation to a Ukrainian man with ties to a Nazi unit to the Canadian parliament, where he praised the individual as a "hero."
The controversy centers around Yaroslav Hunka, a 98-year-old Ukrainian man, who received a standing ovation in the Canadian parliament after being lauded by Rota during a visit by Ukrainian President Volodymyr Zelensky. Rota's effusive praise of Hunka, referring to him as a "hero," was met with widespread condemnation.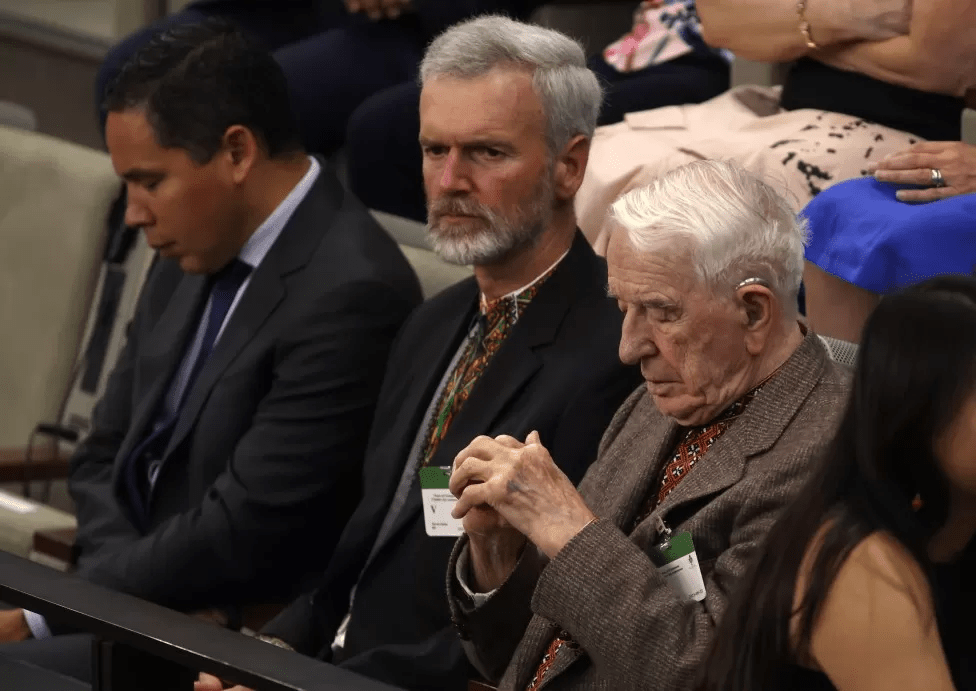 What makes this situation particularly egregious is that Yaroslav Hunka had served in the 14th Waffen-SS Grenadier Division during World War II, a unit comprised mostly of ethnic Ukrainians under Nazi command. The division has been accused of involvement in the killing of Polish and Jewish civilians, though it has not been found guilty of war crimes by any tribunal.
Rota's initial reluctance to step down was met with growing pressure from party leaders, members of the Canadian parliament, and the public. Ultimately, he announced his resignation in parliament, expressing "profound regret" for his actions and acknowledging his mistake in inviting Hunka to the event.
Canadian Prime Minister Justin Trudeau characterized the incident as "extremely upsetting" and emphasized the embarrassment it has caused not only to the parliament but also to all Canadians.
Foreign Affairs Minister Melanie Joly, among others, called Rota's actions "completely unacceptable" and voiced her support for his resignation. Leaders from various political parties welcomed Rota's decision to step down, recognizing the gravity of his lapse in judgment.
While Rota's resignation has been a pivotal step in addressing the issue, questions linger about how such a debacle could have occurred in the first place. Jewish organizations in Canada have welcomed his departure but have emphasized the need for a comprehensive examination of the incident.
Michael Mostyn, CEO of the Jewish human rights group B'nai Brith Canada, pointed out the broader issue of Canada's lack of awareness regarding Nazi perpetrators who found refuge in the country, emphasizing that this incident reflects poorly on the nation.
The opposition leader, Pierre Poilievre of the Conservative Party, has called upon Prime Minister Trudeau to take responsibility for the damage inflicted on Canada's international reputation and to issue an apology.
As Canada grapples with the aftermath of this deeply troubling incident, it serves as a stark reminder of the importance of due diligence in recognizing the historical context and potential implications when extending invitations to individuals with complex pasts. The resignation of Anthony Rota underscores the gravity of such lapses and the need for accountability in Canada's political sphere.